Released on October 2
Relax and enjoy the wonderful texture of the autumn's bounty

This pound cake, which has an elegant sweetness from the use of refined sugar from Awa, announces the arrival of autumn gently and luxuriously with an ample amount of walnuts and candied chestnuts.
The moist texture adds depth, which complements and brings out the flavor of the individual ingredients, resulting in a comforting deliciousness that spreads across the palate.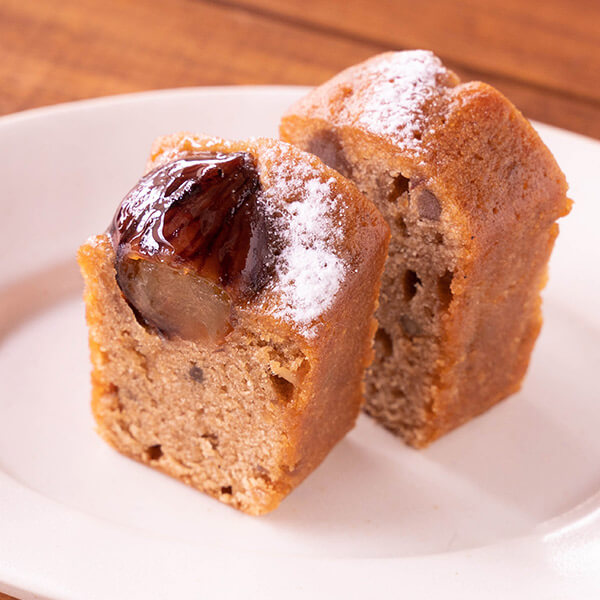 Its name and appearance also evoke the autumn

Strolling lazily down a familiar path, it feels a little more exciting than usual when painted in autumn colors. We have represented that autumn path that kindles one's playful spirit with this pound cake. Just one bite will spread a pleasant glow throughout your body. The name of this seasonal creation incorporates that desire, giving the final touch to a product in which you can sense a warmth that relaxes and comforts.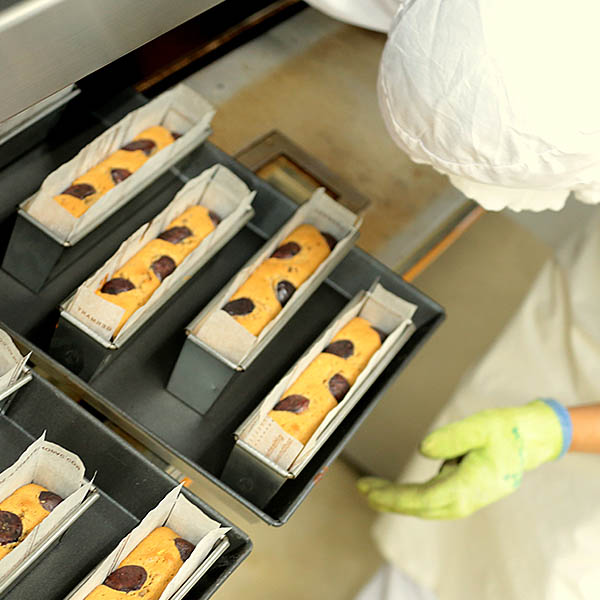 Breathing passion into every step

We take every freshly-baked "Autumn's Warmth" pound cake and carefully finish each one with a quick brush of rum-based syrup. In actual fact, we perform this step not for its flavor, but to draw out the flavor of the other ingredients with its aroma. As you bring a piece of the cake towards your mouth, and also after you have eaten it, the rum aroma tenderly unites the flavors of the candied chestnuts, walnuts and refined sugar.
We created this autumn delicacy with careful consideration of the kind of situation in which the customer will eat it. Please savor the rich flavor that we elicit through our passion for the craft.